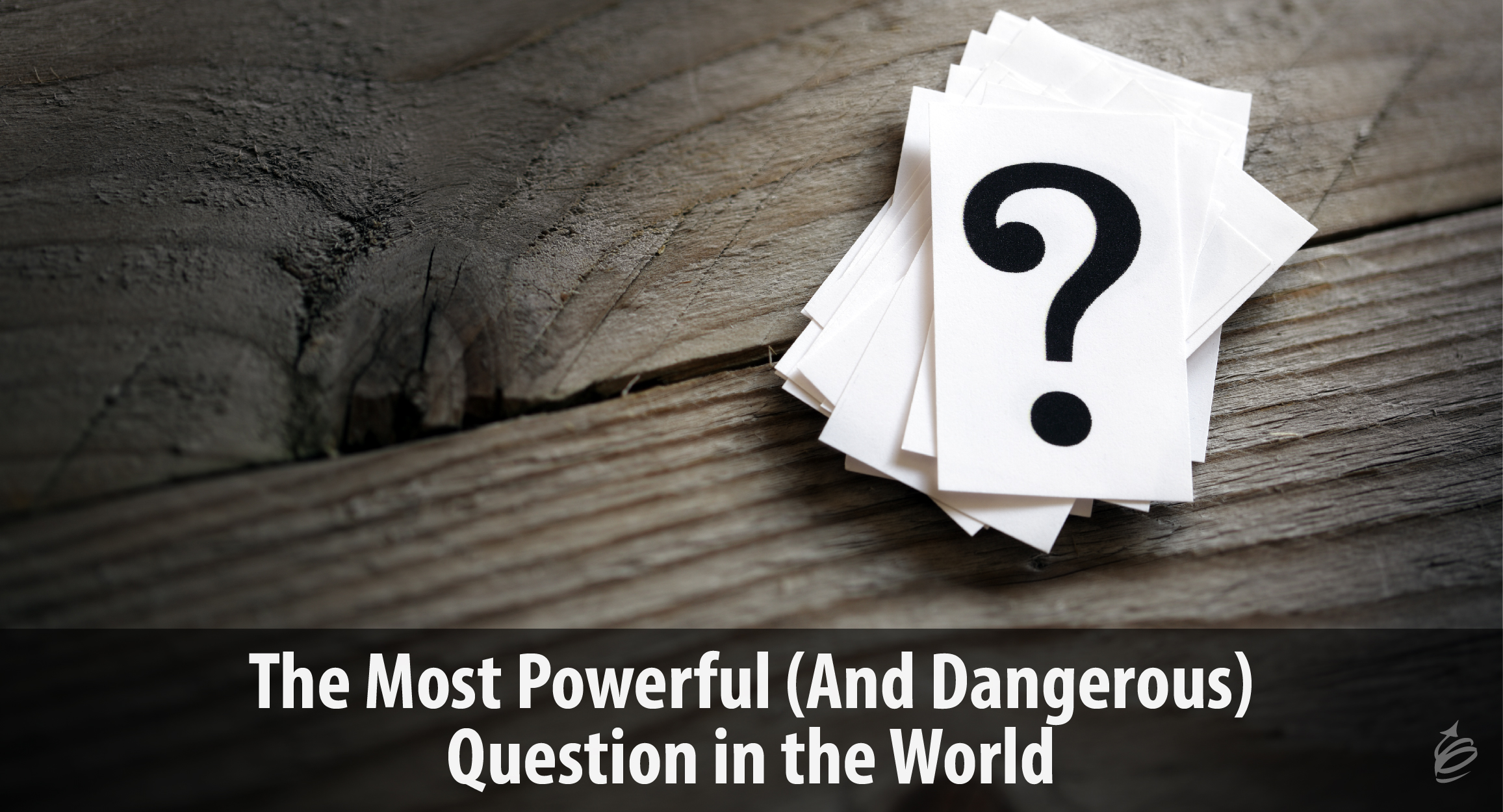 Questions in general can be incredibly powerful, and the right one asked at the right time can change a situation, a relationship and even the world.
But while lots of questions are great, there is one that is simple, universally used, and incredibly powerful – and that power can be for good, or for ill.
It's just one word.
Why?

Why it is so Powerful?
"Why?" is a question of understanding. At the root of communication is mutual understanding between those in the communication. When we use the why question, we create space to probe and gain a deeper and better understanding of a situation or perspective.
"Why?" is a question of curiosity. If you want to learn something, the why question points you in that direction. Don't believe me? Look at the best learners in the world, children, and notice how much they use this question.
"Why?" is a problem-solving question. In classic root cause analysis, the approach is to ask the why question repeatedly, until you are past all the symptoms and have identified the root cause of the problem.
Few questions pack the punch and versatility of "Why?". But like most things in the world, things with great power can be wielded in ways that are less positive and helpful. So it is with the why question.
Why it is so Dangerous?
"Why?" can feel accusatory. While kids use the why question to quench their curiosity and speed up their learning, all kids have also heard the why question asked by a parent, and it didn't feel so good. When we hear a question like "Why did you do that?", even as an adult, it puts us on the defensive.
"Why?" can feel like blame is being assigned. Have you ever been asked the why question and it felt like the other person was blaming you for a situation, even if they clearly had a role in it too? I bet you have, and if so, that why question wasn't doing the powerful things described above, even if that was the intention of the asker.
"Why?" can be misinterpreted. The first two examples already make this point. Someone may not be trying to accuse or blame you, but if that is how you feel, the barrier to the communication and the other person have already gone up, and the power of the question has been lost or misdirected.
How to Channel the Power
While you may not have thought of everything you just read, I am sure you can relate to all of it. Now the important question is how to use this powerful question in positive ways, without the negative side effects?
Beware the "naked why". One of the ways the question gets misinterpreted is when "Why?" is all that is said. A person finishes their statement and you replay with "Why?" Without context, it can easily feel like a question of accusation or blame.
Provide context to "Why?" When we put some words around the why – or in front of it – we can usually avoid the problems it can cause. Here is an example . . . "I really want to understand more about this situation, why did it go that way?" The "why is in there, but it is couched in context, and therefore there is less chance for misinterpretation.
Remove the you from why questions. We've all heard the why questions that had you in them – it is pretty hard to not feel blame or accusation when the question is. "Why did you do that?"
Using suitable replacements. As powerful as the why question is, we can ask or say other things that have much of the same power with less of the risk. "Tell me more about that," or "What is the backstory," or "And what else?" are all great replacements or additions to your use of the why question.
Watch your intonation and inflection. It is hard to describe this in written text, but you know that "Why?" can be inflected in a way that makes it feel more accusatory. Be careful to avoid that. And if you are feeling like accusing, take a breath (or five) before asking the question at all.
Questions are one of the most powerful tools we have as leaders. Ask this powerful question (the right way) and watch the transformation begin.