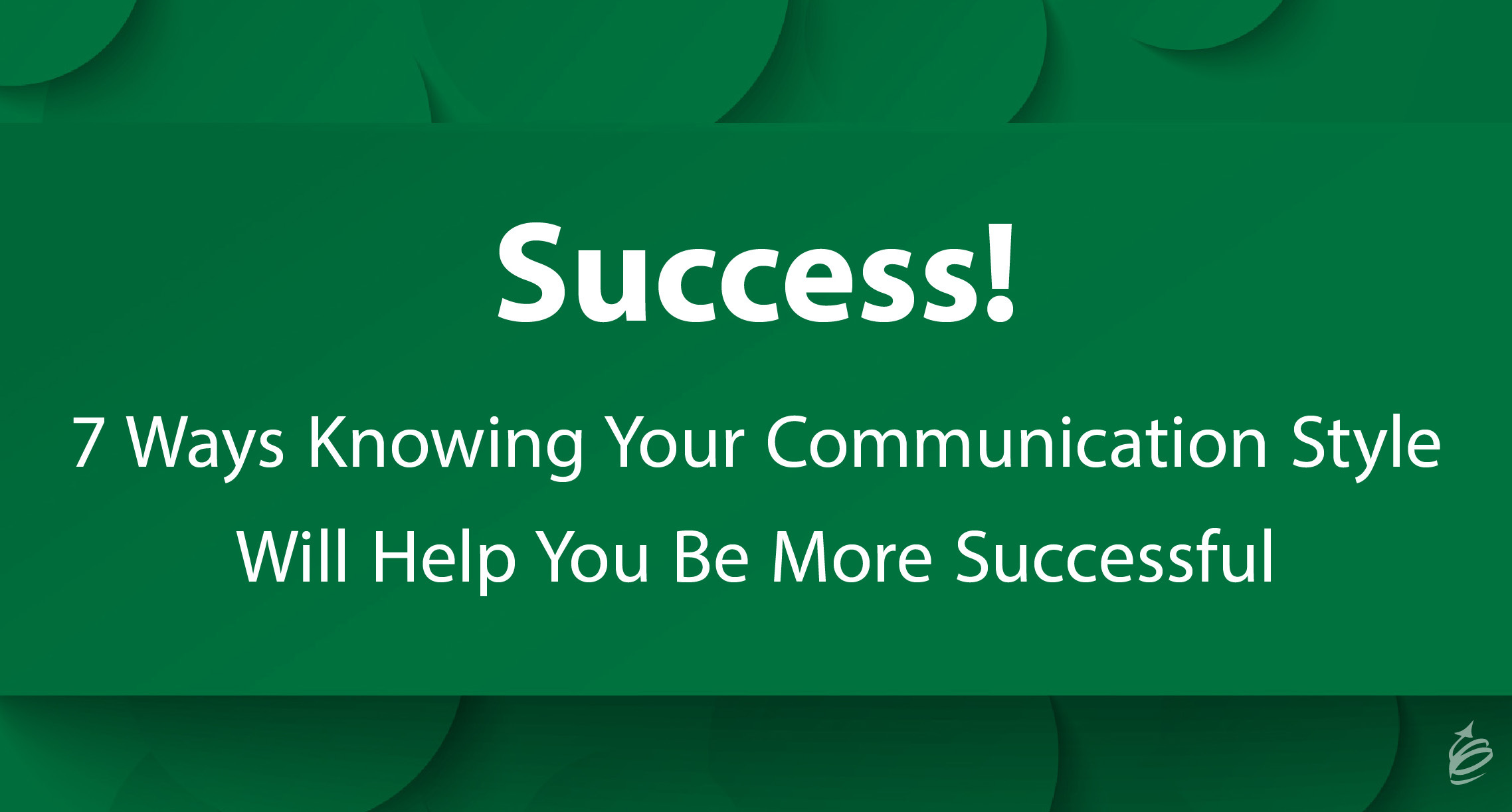 You may have completed some sort of communication style assessment in your life. It might have been called personality styles or behavioral styles; you might have seen it as a test, an inventory, or labeled it something else. If so, you were assigned a color, animal, a letter, a series of letters or some other way to define your "type" or "style."
There are many of these types of assessments, and from my perspective, all of them can be helpful. In our company and with our clients we use DISC (here is a link to a free assessment if you have not taken one, or want to take one now). This article though, won't talk about DISC specifically, but how to use your results and knowledge from any of these tools to achieve greater success and results for yourself.
Fundamentally these tools give us deeper insight into ourselves. While this is of value (and I will give you some reasons why in a minute), the greater value of these tools isn't to satisfy our personal curiosity, but rather to get better results with and through other people.
Stated another way, when we begin to think about how we can use these tools to communicate more clearly and influence more effectively, the value they can have to our future success is pretty obvious.
Here then, as promised by the title, are seven ways knowing this information can help you be more successful – specifically four about you and three about other people.
About You
As you begin to understand your style and the traits associated with it, you gain some potentially huge insights; including:
A New Personal Perspective. Often the assessment results will help you understand yourself in a new way; explaining many things about your behavior. This response is one reason most of us love doing these assessments! When we begin to understand our style, we get a new perspective about ourselves and how others view us.
A Chance to See Some Blind Spots. There is no such thing as the perfect style or type. And so your style brings some great advantages, and some blind spots too. Having the framework that the assessment gives you helps you see some of your blind spots. These are things that others might see easily (and may be sources of communication challenges) that you aren't even aware of.
A Way to Recognize Your Strengths. Each style brings with it enormous strengths – and the truth is that many people don't recognize their strengths, or don't recognizes those tendencies as strengths. They are strengths! You can use your assessment results to understand when and how you can be most effective and productive in a variety of situations. Knowing this can lead you to greater success with less effort.
A Way to See the Risks of Over-Relying on a Strength. Strengths are great, but when they are overplayed, they become weaknesses. Once we are aware of our tendencies, as shown by the assessment results, we are better able to notice when a strength becomes a weakness – and can therefore avoid those habits.
About Others
Once you begin to understand your style as well as some other styles that aren't your natural tendencies, you can be better equipped to communicate and work with others more effectively. Here are three initial advantages you can gain.
See Tendencies in Others. Your assessment results will tell you much about you – but they will also help you understand the other styles too. To get the most from the whole exercise, spend at least as much time understanding the other styles as understanding your own. Why? Because you are communicating with and influencing others, not yourself!
Have a Framework to Adjust Your Approach. The Assessment tool, whichever one you use, gives you a framework to understand human behavior in new ways. And since you are interacting with others (who don't all share your tendencies), you have some guidelines and ideas to more effectively adjust your approach to better match theirs. This may seem like a lot of work (it is), but if you want to be a more effective communicator and influencer, this is at the heart of your success.
Help You Value Others More. Too often the outcome of a team or organization taking an assessment is that people simply begin to label other people based on their style. While there is value in understanding the style of others, the labeling doesn't help as much as you might think. Rather, use the understanding of other styles to help you see the value that everyone can bring; especially if you help them live that value rather than trying to get them to confirm to your style.
Get your own free DISC Assessment, a basic report of results (or a much more detailed assessment for a small investment), at DISC Personality Testing.