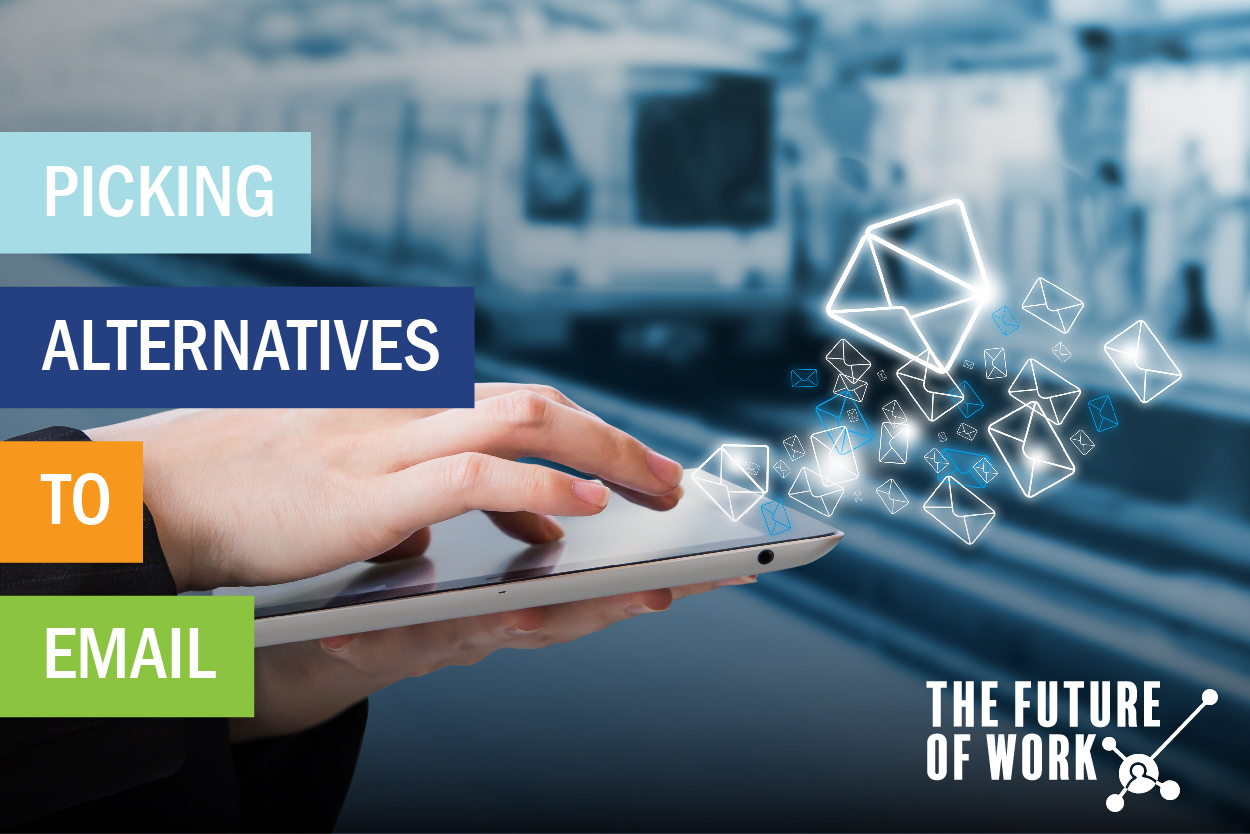 You tell me – is email the best thing since sliced bread or the bane of your work existence?  Chances are you have considered it to be both – perhaps on the same day. My colleague and co-author Wayne Turmel wrote a great post with the same title on our Remote Leadership Institute blog and I encourage you to read it.  I want to go in a different direction and point you to an important point: email is a tool (nothing more, nothing less).
Have You Been Here?
Have you ever been a part of an email thread, two, three or four messages in that is getting…confusing and frustrating?  Have you seen an email thread devolve and create miscommunication and perhaps even damage trust or a relationship?  
Chances are you have.
What does this happen?
It happens in large part because email isn't a good tool for a conversation, even though we use it that way all the time.
Email is a Tool
Email is a tool…and so is a hammer.  I own multiple hammers – claw hammers, ball pean hammers, sledgehammers, chipping hammers, rubber mallets and more.  And I have a favorite – it is the sledgehammer I swung hundreds of times with my dad as a kid.  If I need to put a nail in the wall, I shouldn't use the sledgehammer, even though it is my favorite hammer.  It is the wrong tool for the job.
Similarly, email is the wrong tool for a conversation.
Unfortunately, while we have a variety of communication tools at our disposal, we often stick with our favorite (or the one we are most comfortable with). 
How often are you using email when it is the wrong tool?
You Can Change Tools
The way to solve the email thread that isn't working is to have someone walk down the hall (in the old days), pick up the phone, or fire up a webcam.  Switching from email to a conversation will likely change your results quickly – and the sooner you make the switch the better. Your experience tells you that you can switch tools if you need to (and like in this case, that is a good idea).  But why not start with the communication goal, and pick the right tool from the start?  If email is the right tool, great, send that email.  But if not, be proactive to create better communication outcomes from the start.
The future of work may be unclear, but it is clear that at least for the foreseeable future, email will be a part of it.  If you are looking for more tips on how to lead in the future of work, subscribe to our Future of Work Newsletter. Every week, you'll get articles, resources and tools that will help you, your team and your organization be more successful in the ever-changing remote work environment. Sign up here!