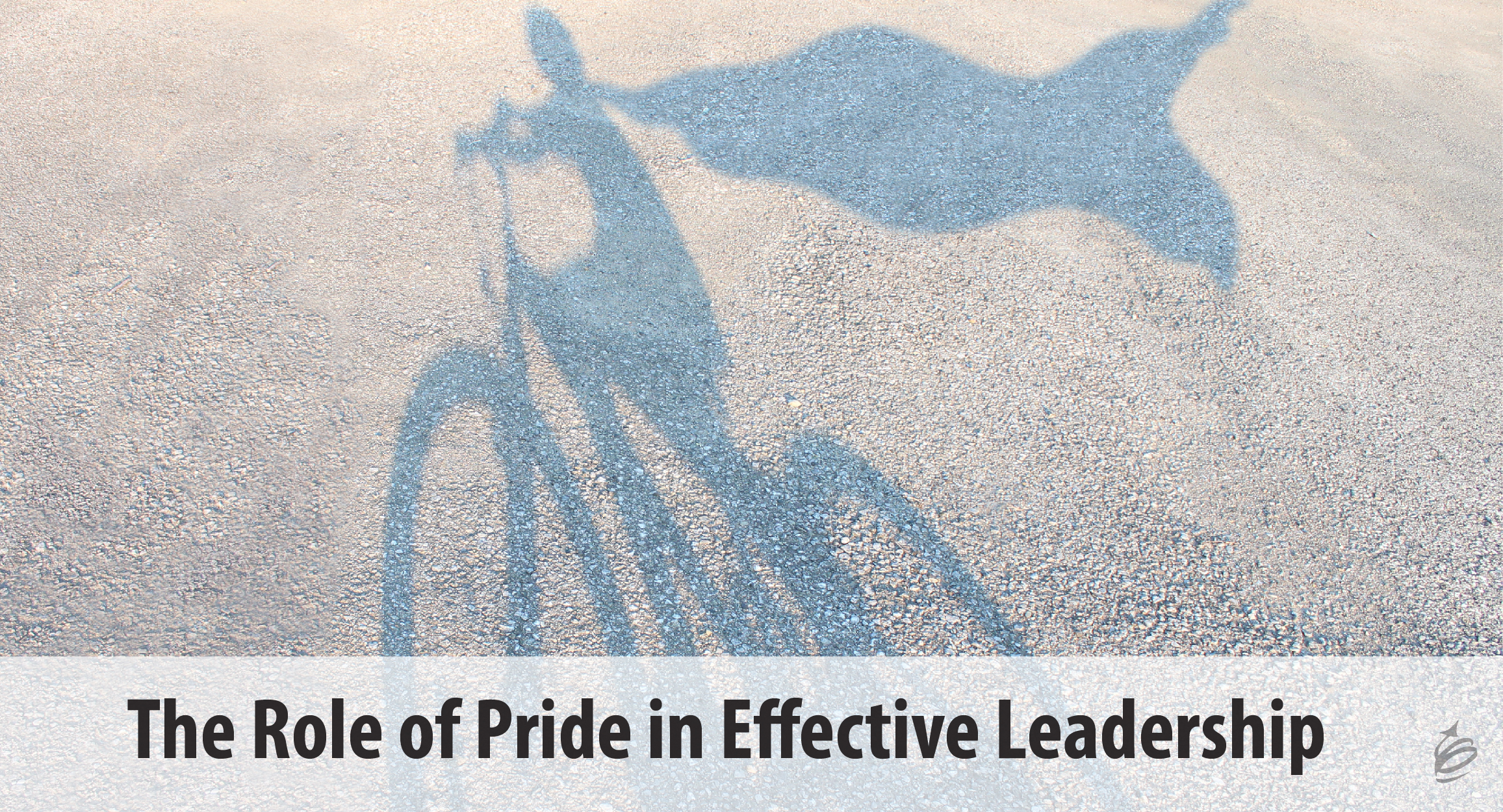 Pride, like many words in the English language, can be complicated.
Pride, as a noun means delight, pleasure and joy – a feeling of deep satisfaction; and it also means arrogance, vanity and egotism – an excessively high opinion of one's self.
Pride is also a verb, meaning to take satisfaction in.
Why the vocabulary lesson to open this article? Because all these definitions have meaning and importance for us as a leader.
Your level of pride and its role in your ability to lead will be directly related to your personal focus. If your focus, as a leader, is outward, pride can be incredibly powerful. If your focus is inward, pride can be a slippery slope; something to be aware of, and cautious about.
Inwardly Focused Pride
Is there a place for us as leaders to be proud of what we have accomplished, of our skills and achievements?
Of course there is!
When we have a deep satisfaction in our abilities, it supports our self-image and increases our confidence. If you want to lead successfully, confidence and a healthy self-image are required. This inwardly focused pride though has a dark side.
You've heard the warnings about too much of a good thing? That warning is perfectly placed here. Too much inwardly focused pride leads to arrogance, hubris and egotism – certainly something many leaders have been accused of. The further complicating factor here is that the amount of this inwardly focused pride, and its intentions are ultimately judged by others – those you are leading.
Your level of personal pride and satisfaction could be healthy, but not seen as such by your team. This makes self-awareness and the ability to observe others and how they respond to you exceedingly important.

Outwardly Focused Pride
Outwardly focused pride is pride that exists from the satisfaction and delight that comes from the accomplishments of others and of the team. On a personal level, this is the pride we feel when our children take a first step, graduate from high school, or say "I do". In those moments, we feel good about ourselves, and the role we may have played in supporting those achievements, but it isn't really about us.
The most effective leaders have this outwardly focused pride; they feel it, and more importantly, they communicate it.
How do you feel when a team member achieves something they haven't before, when they meet a target, or solve a problem? If you aren't feeling pride, check your intentions and your focus. If you are feeling it, are you sharing that feeling with others?
Finding the Balance
You want to follow leaders who are confident, but not egotistical.
You want to follow leaders who have a strong sense of self, but don't take credit for your efforts.
You want to follow leaders who show their pride and delight in the accomplishments of you and your team.
You want to follow a leader who is about we, not me.
So does everyone else.
I encourage you to reflect on the role pride plays for you, which things bring you pride, and where your pride is centered. Your answers to those questions will provide you with a glimpse of what you might do next to become a leader more people want to willingly follow.