By Steven Snyder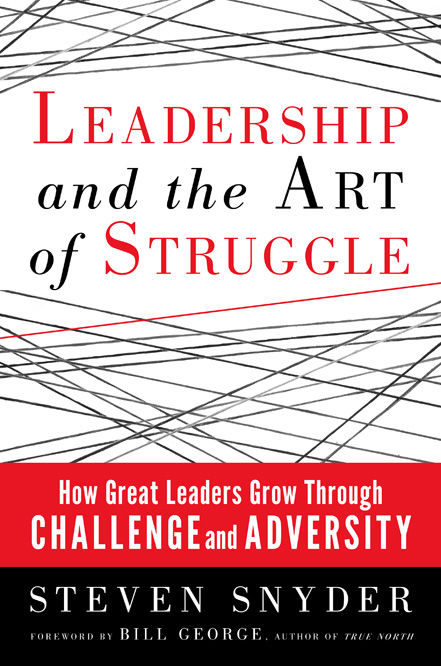 We can all learn from mistakes – but it doesn't always come automatically.  And as a leader, there are often pressures (even if mostly internal or imaginary) to not share mistakes, not show challenges – and as the commercial used to say – "never let them see you sweat."
Steven Snyder turns that tendency on its head.  He proposes (and I agree) that our challenges, mistakes, foibles and struggles can be the source of great strength and growth as a leader.   That is the basic premise of the book, as the title summarizes.
If you buy the premise, you might wonder if you should read the book.
You should.
If you aren't sure about the premise, you might be intrigued.
You should be.
This is a book written by a knowledgeable and very experienced guy about this interesting premise.  Beyond that it is a very readable book, filled with interesting, short and relevant stories and examples.  It also gives the reader ample chances to apply the lessons being shared.
The back of the book includes a very effective summary.  Part of it reads . . .
Using real-life stories drawn from his extensive research studying 151 diverse episodes of leadership struggle – as well as his own experiences working with Bill Gates in the early years of Microsoft and as a CEO and executive coach – Snyder shows how to navigate intense challenges to achieve personal growth and organizational success.
If you are a leader, you've had struggles.  If you are a leader who wants to continue to grow, this book will help you use those struggles to create the future you desire.